You finally made it – summer is here.  Visions of crackling campfires, starry skies, hikes to jaw-dropping vistas, casting lines and rolling around on the ground start flooding your mind's eye.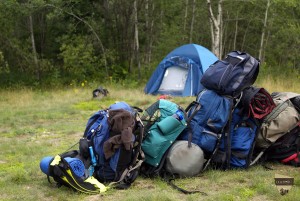 Ahhh; time to get back outside.  Well, before that, it's time to search for the tent, rummage for the sleeping bags and patch the air mattress.
Ahh; time to get back outside.  Almost.  You've still got to find the stove, pots, pans and hope that you remembered to clean out the cooler from last year.  Oh, and you can't forget the tent stakes – again.  And, what's that smell?  Uggh: the sleeping bag.
Ahh; time to get back outside.  Not just yet.  Now you've got to start your annual campaign for camping companions.
Whether you bait your besties with a brew, convince your kids with ice cream or promise your significant other that you'll go wherever they want on the next trip, you're a true outsider.   A great kind of outsider in our eyes and a different kind of outsider in the eyes of your friends and family.  They just don't get it.  We can help.
Get 'em glamping and they might become an outsider just like you.  Lots of folks are plain afraid of the great outdoors and the unknowns out there.  It takes a lot to be comfortable in the middle of a forest so we've done the heavy lifting and convincing for you.  Take the easy way out with us and you and your not-so-keen camping companions will enjoy the great outdoors in style.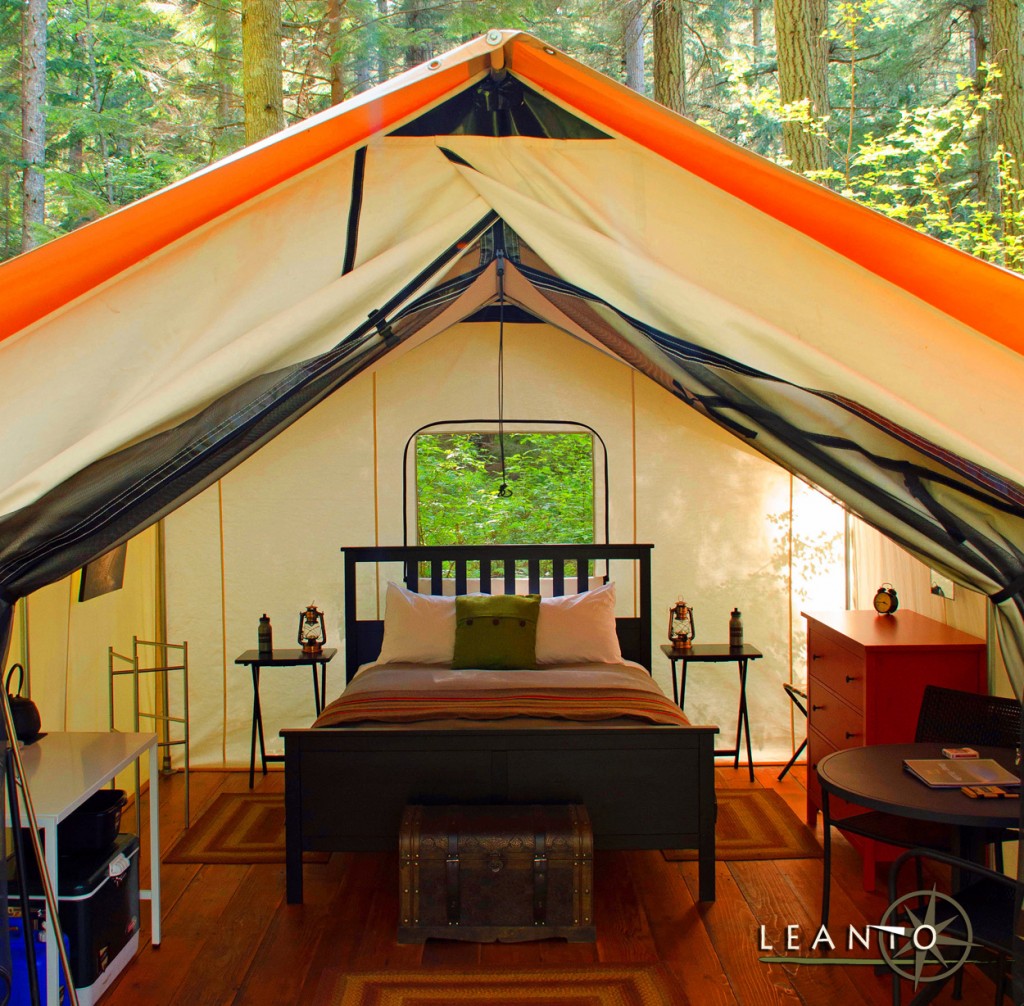 Glamping is a great way to introduce the concerned crowd to living in and loving the forest.  It's the perfect camping compromise and gives you all the good parts of camping like canvas, campfires, lanterns, moonlight and birds chirping without all of the not so good parts like your air mattress patch that didn't hold and that funny smelling bag that you sleep in.
Go ahead and find out what this glamping thing is all about.  Sure, you might think that you'll lose a little trail cred around the water cooler but the truth is that you'll gain way more than you could have hoped for.  You'll get that wonderful feeling you can only get when the people that you really love get the chance to share in something that you really love – with you.
Giving the less than intrepid a dose of the bright side of the outside will only make them want to get out more.  That's good news for outsiders like you.  Plus, we won't tell anyone if this pans out, but there's quite a good chance that you'll end up enjoying yourself glamping, too.  Really enjoying yourself.  Like more than if you had to do all of that campaigning, packing, patching, setting up and cleaning up all by yourself.
Ahh; time to get back outside.