LEANTO ® Moran State Park glamping experiences are everything that you've always wanted camping to be – authentic, effortless and inspiring.
Nestled in an expansive 5,000 acre Orcas Island Wilderness, glampers who take the easy way out with LEANTO ® enjoy a cushy camping experience complete with the romance of the tree branches dancing behind canvas, the patter of the wood pecker, and the crackle of the campfire.  Glampers also enjoy access to almost-endless hiking, biking, kayaking, whale watching, sea kayaking, and swimming activities in Moran State Park and around Orcas Island.
What more could you ask for?  A cell phone signal or electrical outlet?! You won't need one.  Trust us.
LEANTO's new for 2017 Digital Detox Entertainment Center package helps you remember that there's an amazing natural world surrounding you that doesn't need power, doesn't need a signal, and doesn't have an app, but does need to be liked – more.
The LEANTO® Digital Detox Entertainment Center kit includes everything that you might need to have a blast hanging out at camp when you're not out exploring:
Spot it! Gone Camping™ card game with travel tin
Camp Daze Mad Libs® book for endless chuckles 'round the campfire
Journal with pen to record all of the wilderness wonder
A custom LEANTO™ Puzzle with a scene from Moran State Park
A Hiking Map detailing all of Moran State Park's best hiking trails
Compact + foldable binoculars for a closer look at wildlife and mind-blowing scenery
A Drawstring Sports Pack perfect for toting along essentials on an adventure
Here's a fun option for the ferry:
Glampers who book their LEANTO® Moran State park glamping site at least two weeks before their scheduled arrival date and purchase the Digital Detox Entertainment Center Kit will have the option to ship the kit straight to their doorstep!  This way you'll ditch the digital distraction before check-in and might even finish the puzzle on the ferry.  Of course, shipping rates will apply if you choose to pre-ship your Digital Detox Entertainment Center Kit.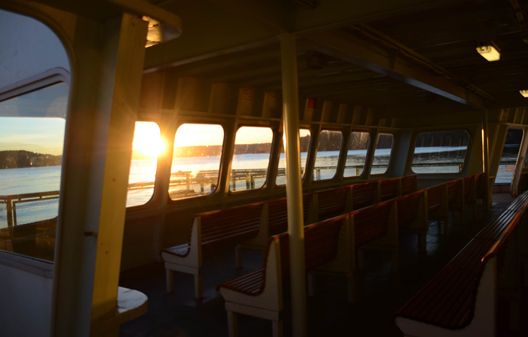 For more information on LEANTO's Digital Detox Entertainment Center kit as well as other popular kits like the 'Campfire' and 'Cook Out' kits, click here.
*LEANTO® Entertainment Center kit pricing starts at $75/kit and includes one of each item noted.  Items hold no cash value and are subject to change and availability.  Shipped Entertainment Center kits are non-refundable!
Go ahead and book your glamping adventure and order up your Entertainment Center Kit today!