Even though our glamping sites in Moran State Park on Orcas Island are well within the San Juan Islands' famous rain shadow, there's always a chance that you'll get some rain at some point during your glamping trip.
If you're used to traditional camping or you're not so comfortable in the great outdoors, rain may sound terrifying. Sure, if you were sleeping on the ground under your friend's questionable camping tent that you're not even sure if you got set up right, there would be real cause for concern.
When you're glamping, rain isn't a spoiler so long as you're prepared for it to be a part of your outdoor experience immersed in the beautiful wilderness of Moran State Park.  Here are some tips for enjoying your outdoor adventure even if a few rain drops track you down:

Sleep-In
If you haven't heard the pitter patter of raindrops on a canvas tent, then you're in for a real treat.  It's difficult to describe and wonderful to experience. So soothing and calming, you just can't help but have a nap all cozied up in the super-soft linens on the pillow-top bed inside your glamping tent. When the birds start to chirp again, you'll know that the sun will be back out soon enough.
Read All About It
If you're well rested, then crack open a good book, magazine, or newspaper and dig in.  If you're used to reading everything on a bright screen, reading a real book or newspaper will relax your eyes and open you mind.  Plus, leave your earbuds out and digital music off.  The forest offers a melody worth enjoying with a rainy cadence.
Play it Up
Card games and board games are another great way to spend a rainy day in your glamping tent.  Unlike those fragile and tiny DIY dome tents, your fully-outfitted glamping tent will offer a cedar deck platform and a tall tent that you'll be able to stand up in and sit at a table.  Kick on the lanterns and enjoy a fierce battle of 'go-fish' if it's a bit too wet to go outside and cast a line.
Write Home
You might not believe us, but putting ink to paper is a great way to get your creative juices flowing under a saturated evergreen canopy.  Write a note to your loved ones, or yourself.  Write that short story you've had kicking around in your head for a while.  Write your next blog.  Write that apology note you've been avoiding.  Write the thank you note you've been meaning to. The list goes on.
Start writing and see where your pen will take you.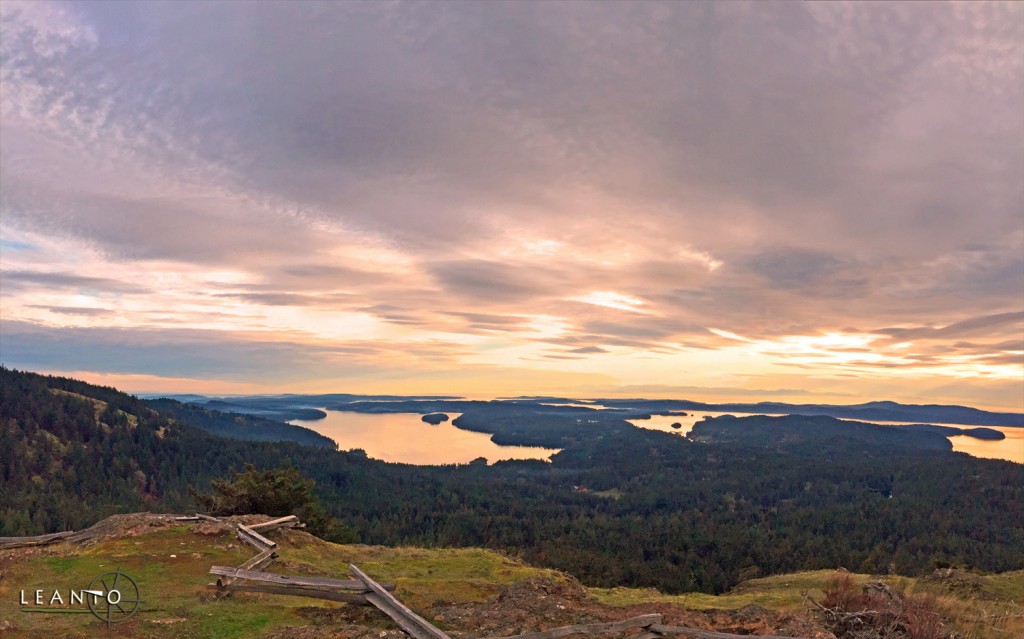 Make a Splash
If all of the options that we've discussed so far sound way too relaxing for you, then be sure to pack your rain pants, rain jacket, and a few extra layers so that you're prepared to carry on with your adventuring despite any wet weather.
If you're hiking the Moran State Park trails in the rain, you're likely to see fewer people on the trail which means that you're also likely to see more wildlife.  Plus, if you're timing is right, you'll be among the first to know that better weather is rolling in if the skies break when you're atop Mt. Constitution.
While we agree that sunshine and summertime make for some great glamping adventures, don't be afraid to give glamping a go in the spring or fall.  Sure, there's the chance of some rainy conditions, but, sometimes, that just makes your outdoor experience more unique.   Check out our seasonal glamping packages here and book online here.
Our Adventure Ambassadors are standing by so don't hesitate to ring or write if you've got any additional questions for us!