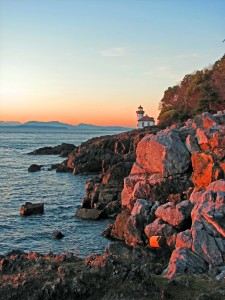 Chances are good that you've heard of the San Juan Islands by now.  The four main remote ferry-served Islands off the coast of Washington State have received a fair bit of press over the past several years and so have our glamping sites on Orcas Island.
If you're not fully booted up on all that the San Juan Islands offer, you might want to have a look at our other blog:  Why visit the San Juan Islands.  If you're convinced that the San Juan Islands are the spot for your next getaway, but you're not sure which island may be the right one for your visit, then keep reading and we'll help you make the right call!
San Juan Island
San Juan Island may be the most recognized of the ferry-served San Juan Islands largely based on name.  Also, San Juan Island is home to Friday Harbor, the only incorporated town in San Juan County.  Those are the two big reasons that folks consider a vacation on San Juan Island first.  In addition to lots of shops, restaurants, cafes, art galleries, and museums, San Juan Island will offer you lots of shoreline access and some good road cycling. San Juan Island is just a smidge smaller than Orcas Island but there are generally lots more people out and about.
Outside of town, San Juan Island offers diverse landscapes and the most beach access.  Amid all of that shoreline, you'll find Lime Kiln State Park. This Park is also known as Whale Watch Park so you'll have a chance to see Orca Whales from land.  Protected land bank lands surround Lime Kiln State Park so you'll also be able to put together quite the hike if you'd like!
San Juan Island Summary

Action: The 'busiest' of the Islands with a centralized bustling town.

Orcas:  The highest probability of seeing Orcas from land as well as motorized vessel.

Choice: There are a lot of Whale Watch operators on San Juan Island plus lots of restaurants to choose from.

Access: San Juan Island offers a nice looping road that makes getting to the popular spots a breeze and generally enjoys the most daily ferry sailings from Anacortes.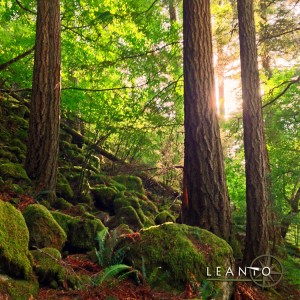 Orcas Island
We're rather partial to this one ;-).  As we eluded to above, Orcas Island is larger than San Juan Island.  With a bit more real estate, the lack of and incorporated town and and a more aggressive terrain with dense Northwest woodland,  Orcas Island feels pretty secluded, more remote and, depending on your perspective, more relaxing than San Juan Island.
While there is no incorporated town on Orcas Island, the village of Eastsound is as cute as a button and offers a handful of shops, galleries, cafes and restaurants that folks love. Also, working your way around the horseshoe highway, you'll find plenty of other sweet hamlets with their own claim to fame. From Deer Harbor, to Eastsound, to Olga, to Doe Bay, you'll find the diverse personalities of each cozy corner fun to experience.
Orcas Island Summary

Hide:  The upside down horseshoe island shape, massive state park and small hamlets make it easy for you to find your own quiet corner to disappear to.

Splash:  While San Juan Island offers lots of shoreline and beaches, the water is usually a little too chilly to really enjoy.  The five public access freshwater lakes on Orcas Island in Moran State Park make it easy for a splashing good time

Hike: Moran State Park on Orcas Island offers over 30 miles of hiking trails for all skill levels

A special tip on Terrain: The terrain on Orcas Island is the most aggressive of all the Islands so you'll only want to give road cycling a go if you're an advance cyclist.  Lots of hills and very few roads with a shoulder can turn what you're hoping will be a mellow meander into a serious adventure!

Glamping:  Our glamping sites are in Moran State Park on Orcas Island!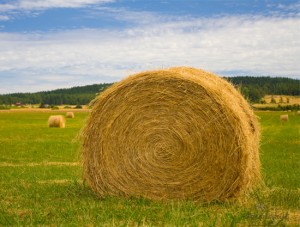 Lopez Island
Lopez Island is affectionately referred to as the friendly isle and 'Slowpez.' You'll see why even if you're only on Lopez Island for a few hours.  Everyone waves to everyone and savors every second of this piece of the San Juan Islands.
Lopez Island is the smallest of the ferry-served San Juan Islands and, with the least amount of people, it's really chill.  Because of its small geographic size and small population, Lopez Island offers the fewest dining and activity options. Also, there's just one village with one of everything you need.  Lopez Island is the opposite of Orcas Island and offers lots of open space with rolling hills which makes it widely recognized as the best island for road cycling in the San Juan Islands.
Lopez Island Summary

Cycling:  Lopez Island is perfect if you're looking for a spot with open bucolic prairie, rolling hills and low traffic counts.

Chill:  Lopez oozes with Island time so go ahead and chill.

Close:  Because Lopez Island is the closest to the Anacortes ferry terminal, the ferry boat ride is shorter to get to Lopez than any other San Juan Island.

Also, because you've got to go right by it to get to San Juan Island or Orcas Island, there are generally as many sailings to Lopez Island as there would be to Friday Harbor.
So which Island do we recommend for you?
All three!  Book your Moran State Park Glamping site with us on Orcas Island and setup shop for your Basecanp in the San Juan Islands.
Here's a fun itinerary option:
Immerse yourself in the  expansive wilderness of Orcas Island and get lots of hiking and relaxing in over a few days.  Be sure to allow time to just chill at camp and explore all of the Orcas Island Hamlets, too.
Walk on the inter-island ferry and head over to San Juan Island to explore the beaches and give yourself a chance at catching a glimpse of an Orca in the wild.
After another night of glamping, grab your bikes and head back to the interisland ferry to set sail toward Lopez Island where you can get lots of road cycling and waiving in!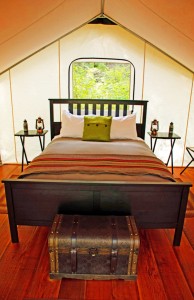 So there you have it, a quick rundown of the main ferry-served San Juan Islands that we recommend visiting during your Washington State glamping trip!
Now it's time to set your plans in motion.  Go ahead and book your LEANTO glamping site in Moran State Park today!