We like to call our Moran State Park glamping tents 'tricked out tents' because they're fully outfitted with nice furnishings including a table and chairs, dresser and a real bed with full luxury linens. Believe it or not, there's quite a bit more than that as part of our Basecamp Glamping tent setup so please check out our Moran State Park Packing Guide here to see the other goodies that you'll enjoy in our fully outfitted glamping tents.
If we don't offer something that you'll need to make your outdoor adventure even easier as part of our Basecamp Glamping tent, you can rest assured that we've got a kit for that so you can leave all of that packing and prepping to us.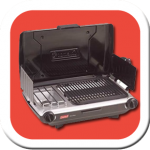 Love cooking outside but aren't so sure that you want to start and maintain a campfire each mealtime? Our 'Campstove Kit' is the perfect solution and offers a tabletop propane powered burner/grill combo unit that makes your cookout nice and easy. Don't want to pack all of those cooking utensils and equipment?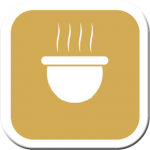 Our 'Cookout Kit' is just what you need.  We can gear our 'Cookout Kit' to work with a 'Campstove Kit' or a 'Campfire Kit' and either version will offer the following to help make carrying out those great campfire feasts a breeze: A set of BBQ tools, foil, vegetable oil, a cutting board and knife, a cast iron frying pan and cast iron pot (or lightweight versions) to borrow.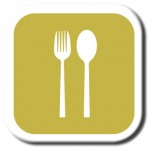 Looking for more than the traditional paper and plastic fare to plate up your campfire feasts?  Of course you are!  Our 'Dish it Out' kit offers real place settings and real glassware so that you can enjoy a really refined meal in the forest.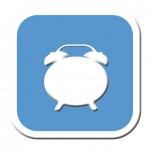 Need COFFEE?  Our 'Morning Coffee' service is a wonderful option that will provide you one two-liter pump pot of piping hot dark-roast coffee delivered at 8am along with some cream and sugar.  This might be one of easiest kits to assemble!
And last, but certainly not least, is our ever-popular 'Campfire Kit.'  We just wrote an entire blog about our 'Campfire Kit' so have a look at that here and check out our add-on page here to learn more about all of our glamping site add-ons.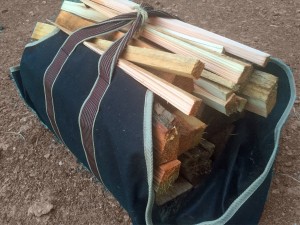 As we mentioned, you can add these extras while you're booking online but we're always happy to help accommodate you throughout your experience with us.  If you'd like to get to camp and scope out your needs, that's OK too!
If these add-ons have got you thinking about booking a Glamping tent in Moran State Park this summer, don't delay!  There's limited availability so check our calendar and book today!